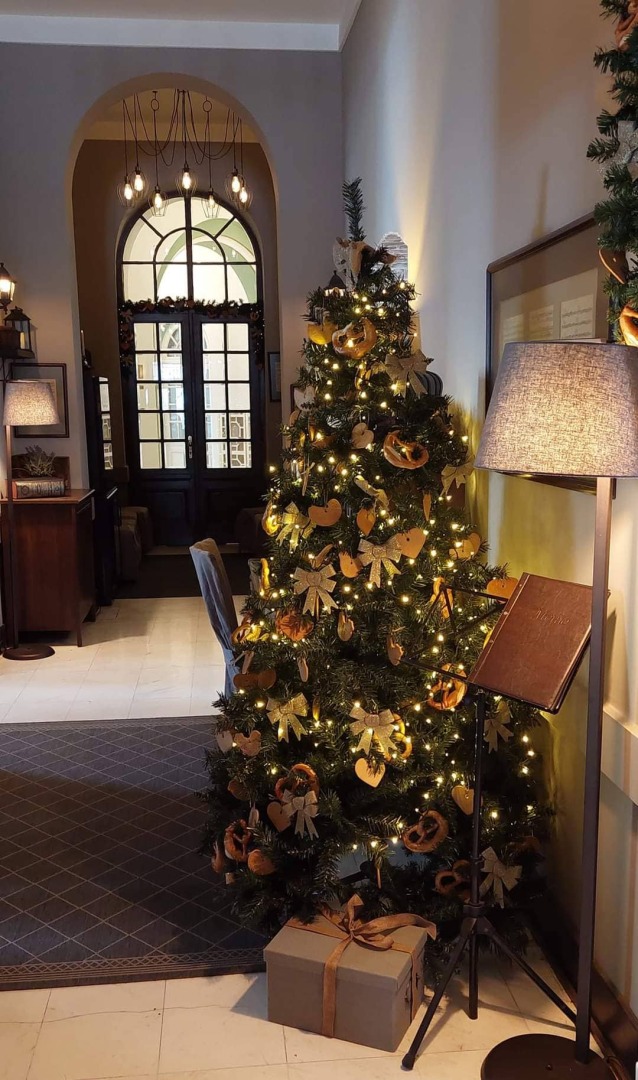 ---
NEW YEAR'S MENU
New Year's Festive Salad

/pink tomato, fresh white cheese, roasted peppers,

olives, tzatziki/

Nuts and New Year's "Fortune Banitsa"
New Year's Appetizers

/eggplant rolls with yogurt , armenian stuffed vine leaves
with raisins and cinnamon, parsley balls, armenian

stuffed vine leaves with meat /
A choice of Main Course:
1. Duck "Egur" with dried fruits

2. Sesame Tuna Steak wit...
Read more